Pin It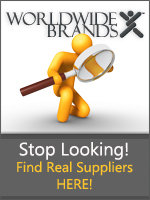 Tonight is my first post on how to earn money online and will focus on the strategy on how to start an ebay business. I launched an ebay store in March utlising a combination of research and business strategies. This is briefly what I did to find a niche through market research.
I spent about two month researching the market using terapeak and World Wide Brands. Terapeak is a must have to do market research on ebay on what is selling and who your competitors are. World Wide Brands has fantastic free training on how to sell online and the concept of dropshipping as a strategy and a list of companies in their database which is updated weekly.
From that research I chose a niche product line in Pet products and then started opening wholesale accounts locally and overseas importing products which on my initial market research thought would sell as well as identified some companies which would dropship keeping my stock low. Keeping my costs in check I would only sell products that I could get genuine wholesale prices.
My tips on how to start an ebay business are:
Always do a cross reference Google search on any products you want to sell as it was frustrating to find companies saying they are wholesalers only to find the same product cheaper elsewhere for retail or they may already be selling competitively on ebay already.
Invest in software that makes your advertisement professional. I use GarageSale for Mac.
It appears ebay customers can be a certain type – i.e. quick to complain if there is a problem like you have accidentally written a wrong description in the advertisement or there is a delay in the product.  I learnt not to take things personally. I have lost some money on a few customers where transactions have not worked out. I have learnt just to resolve the issue (refund mostly) and try to resolve through ebay to be refunded the fees and then move on.
Disadvantages of starting an ebay business:
Ebay fees are high. You need to factor in about 10% of your final value sale for ebay and paypal fees. I have had little success in selling products on other market place online stores but although ebay fees are high it does have the best traffic.
New competitors are quick to enter in the market if your product is easy to get at wholesale. Where I thought I had an early advantage it can make it difficult to compete when other online stores (not ebay) start selling the same products at cheaper prices. Ebay is price sensitive so you should try to spend time on looking for other new products that are not already saturated on ebay.
Benefits of starting an ebay business:
After a few months of hard work to set it up, do my research, open accounts, get a logo, now the store works mostly on autopilot. Product sales and enquiries come through my email – orders either get sent out by me or dropship and I take orders and pay invoices.  It is fairly easy administration.
Once you start an ebay business it really is, money for Jam.