Pin It
Since starting a few online businesses, now when I walk past a "brick and mortar" store I am conscious of all the thousands of dollars sitting on shelves. I could never be a store owner as I would panic if my stock would not sell or only when I would heavily reduce it. So when I discovered the concept of dropshiping for the first time I thought all my answers for the perfect online store would be met. However there are a few tricks to Where to find wholesalers that drop ship.
A wholesaler that drop ships means the wholesaler posts the product direct to your customer saving you from buying the stock in bulk. Who wants their home filled with products waiting for customers?
1. The first and foremost step is to sign up for the largest Drop Ship Directory on the net. You cannot go past Worldwide Brands. Their database is updated weekly with new certified wholesalers around the world. Plus they have the best free training for online business both in ebay, Amazon and Yahoo Small Business. Another community website to find wholesalers that drop ship is Dropship Australia. http://www.dropshipaustralia.com.au/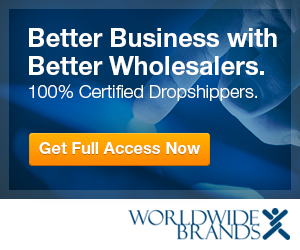 2. Make sure they are legitimate Wholesalers. Once you found a company make sure in the registration process you provide your ABN (Business Number) – if they don't ask then I have learnt they are not a legitimate wholesalers (usually an intermediately/retailer) pretending to be. This includes cheap online retail stores that say they prices are wholesale prices and you can make orders like drop shipping. Steer clear. They are not.
3. Attend trade show and expos to meet wholesalers in your industry that you may have missed in your searches online. Approach the regular wholesalers and just ask them. It is all about building relationships. I found that some wholesalers say no but once they get to know you, they might be able to negotiable to it. Expect to pay an additional fee for dropshipping.
4. Use Intermediaries to your advantage. In my search for dropshippers I found 3 businesses, which were representatives of a suite of companies. Intermediaries are great for showing you brands of wholesalers you may not be aware but they don't usually support dropshipping and will say no. However when I have contacted the company direct to open an account and asked they have said yes. In another case all the wholesale prices I received from the intermediary were marked up when I compared the original wholesale list from the company. So my tip use them to your advantage to get contacts but always go
direct.
5. Find Local Wholesalers! My best wholesaler is a company not very far from where I live. Although they will not dropship they accept small orders but it is easy for me to drive and pick the orders up when I get sales. So don't forget looking for companies that are local.
In addition to my ebay store what I love about Isagenix is there is no product and its all dropshipping too!
How have you found a wholesaler that dropships?